This is easy-peasy, and also limited to a specific audience. However, we are all about automation here are Rancho Techlemode, so what the heck!
With Coronavirus and COVID 19 rapidly escalating, the exhortation to "wash your hands" is often repeated. Social media posts recommend specific songs to sing along to, to make the minimum 20 seconds of wash time commonly recommended.
However, my experience is that people tend to speed up a song – key example, "Stayin' Alive" for CPR compressions, especially if it's either a mundane or an urgent task.So, what about setting a timer?
Since I have an iPhone, running iOS 13, I set up a simple shortcut, looks like this: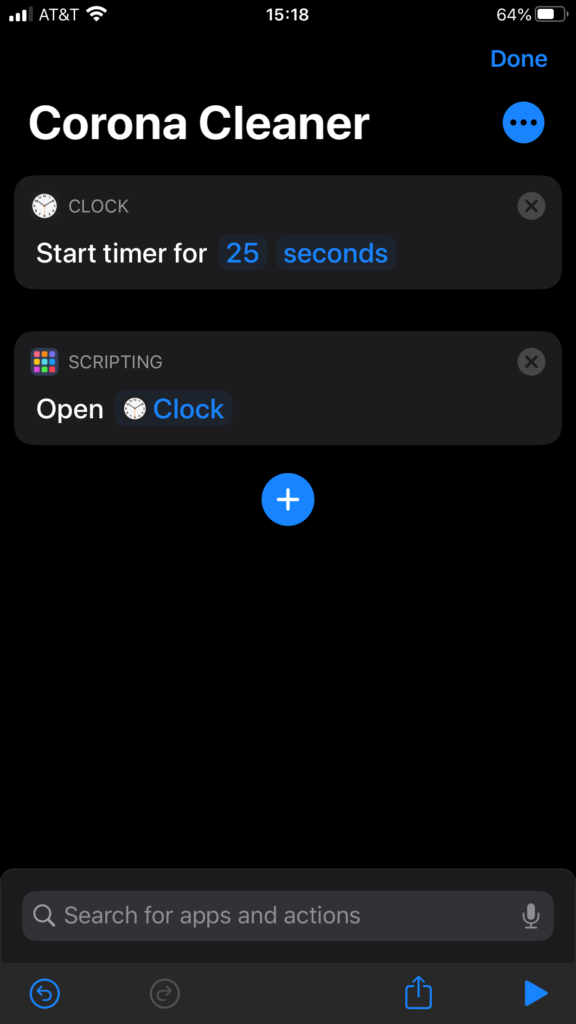 I added the "Open Clock" bit just so I can see the countdown. I still have to acknowledge the timer's end when it's done.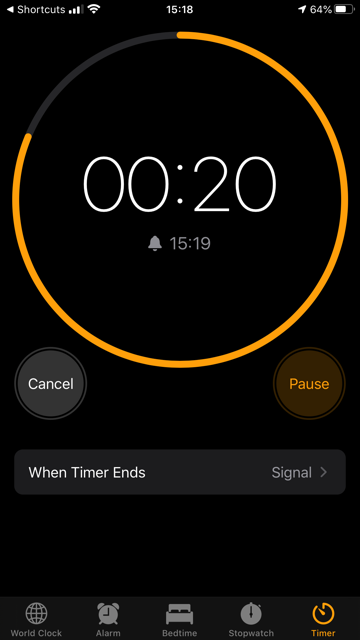 Now I can hands-free say "Hey Siri, open Corona Cleaner", as I start washing my hands. I set it to twenty-five seconds in case I'm a little late starting, and in any case, it can't hurt to wash more thoroughly.
I've not tested this on older versions of Shortcuts. I'm sure Android has a similar capability, but since I don't have an updated Android device, I can't tell.
Enjoy, world. And wash your hands!