As part of my quest to build a fully-functional cloud-enabled weather station, I am going to need a custom HAT (Hardware Attached on Top). I also want to practice soldering something cheaply-replaced before starting some LoRA transceiver soldering. Hence, I decided to try the forty pins involved in attaching a header to an Adafruit perma-prototyping HAT.
First I soldered the outer corners, to help hold the headers in place.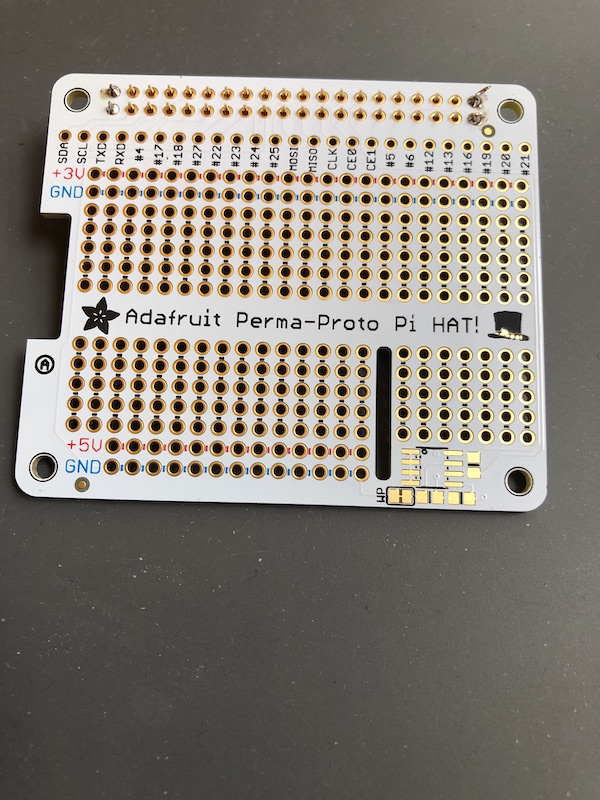 The I soldered the rest.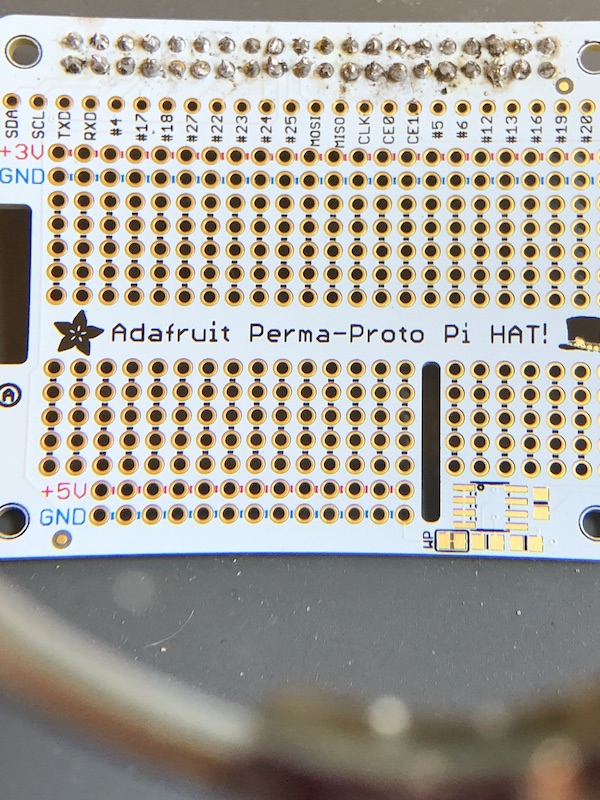 It sounds simple, but along the way I had to clean up a bit. Sometimes too much solder would adhere to the iron, and drip across to other contacts. In general solder seems to to wick to the iron, not to the pins.
That said, I was happy in my first attempts, when a small amount glommed cleanly onto the pins.
I've not soldered, ever, until just a couple of months ago. Initially intimidating, I feel comfortable now at least trying, reasonably confident I can clean up any mistakes I make.